Luxury Vinyl Flooring in Tacoma, WA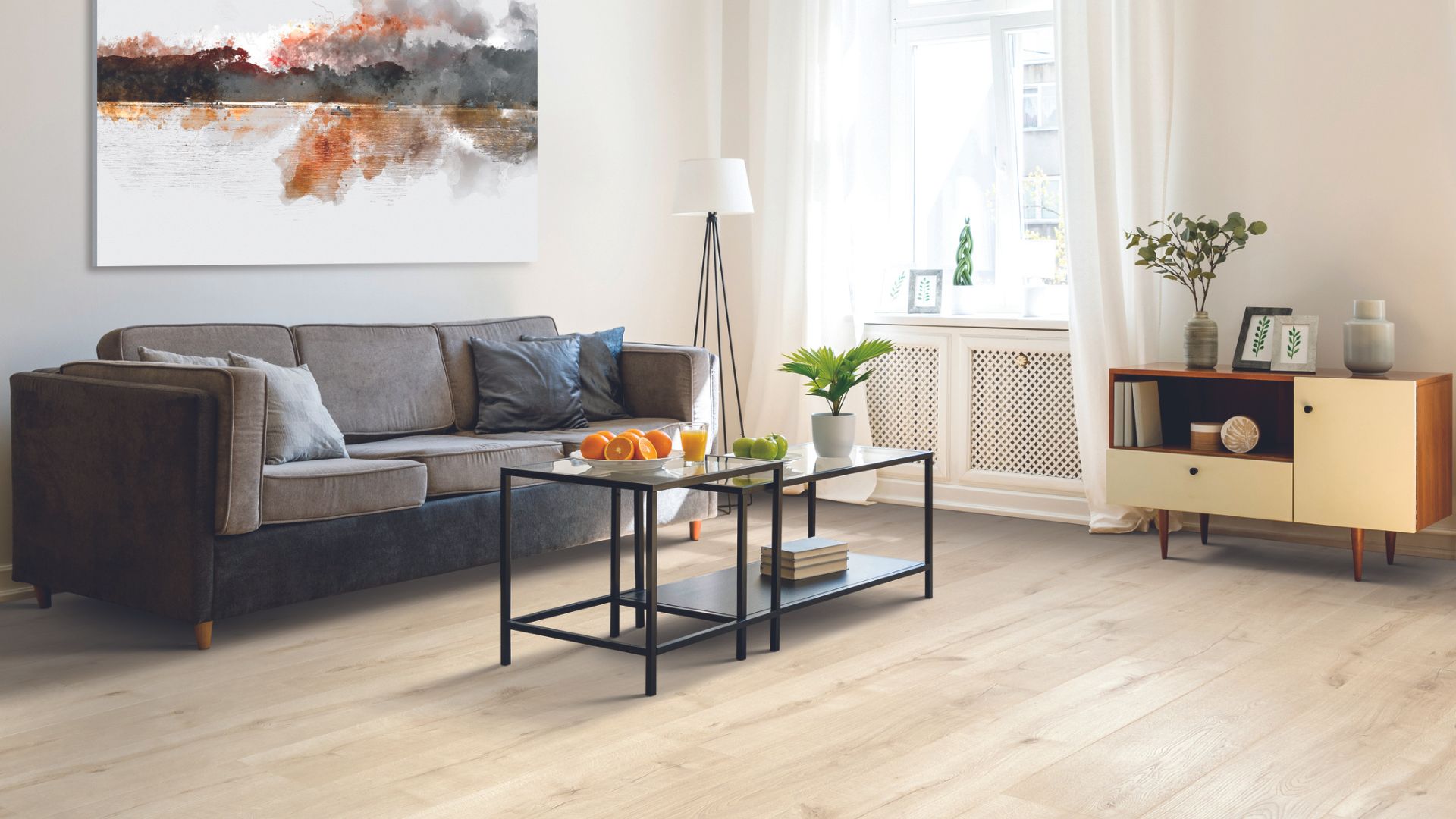 Elevate the ambiance of your Tacoma, WA, home or office with Gary Johnson Flooring America. Our Tacoma showroom is your premier destination for durable luxury vinyl flooring. Whether you're planning a bedroom renovation or a kitchen upgrade, we have the materials you'll love. Explore our vast selection of premium luxury vinyl tiles from top brands. Realize your vision effortlessly with us today and transform your space with ease. Visit our Tacoma showroom to find the finest luxury vinyl flooring.
Why Choose Luxury Vinyl Flooring?
Choosing luxury vinyl flooring from Gary Johnson Flooring America means selecting a durable, versatile, low-maintenance, comfortable, and budget-friendly flooring solution that can be installed to meet your unique needs and style preferences. Learn more about the advantages of luxury vinyl floors:

Durability: Luxury vinyl flooring is incredibly resilient, making it an ideal choice for high-traffic areas in your Tacoma, WA, home or office. It can withstand heavy foot traffic, pet claws, and more without showing wear and tear.
Versatility: Luxury vinyl flooring comes in various designs, mimicking the look of hardwood, stone, or ceramic tiles. You can achieve the aesthetic you desire without compromising on durability.
Easy Maintenance: Unlike some other flooring options, luxury vinyl is a breeze to maintain. It's resistant to moisture, stains, and scratches, making it a long-lasting and low-maintenance choice.
Comfort: Luxury vinyl offers a soft, comfortable underfoot feel, perfect for residential and commercial spaces. It's a warm and inviting choice for any room.
Affordability: Luxury vinyl is a cost-effective alternative to natural materials, providing a luxurious appearance without the hefty price tag. It's an excellent choice for budget-conscious individuals seeking premium aesthetics.
Installation Options: Whether you prefer glue-down, click-and-lock, or loose-lay installation, luxury vinyl offers various options to suit your preferences. Work with our flooring experts to find the best installation method for your floors.
Our Luxury Vinyl Selection
At Gary Johnson Flooring America, we offer an extensive range of luxury vinyl flooring options, including luxury vinyl planks and luxury vinyl tiles. Here's what you need to know:
Luxury Vinyl Planks (LVP): Designed to replicate the natural appearance of hardwood, LVP comes in various finishes, textures, and colors, providing a warm and inviting atmosphere. You can achieve the look of oak, maple, or hickory, among others, for a rustic or contemporary aesthetic.
Luxury Vinyl Tiles (LVT): Our luxury vinyl tile collection offers the elegance of stone or ceramic tiles without maintenance. Choose from slate, marble, and travertine designs to create a sophisticated, timeless look for your Tacoma, WA, space.
Is Luxury Vinyl Flooring Waterproof?
Yes, luxury vinyl is waterproof! Luxury vinyl flooring is an excellent choice for households with kids and pets because it is waterproof. Its innovative design and construction make it highly resistant to moisture, spills, and accidents. This waterproof feature ensures that the flooring remains in top condition, even in areas prone to wetness, like kitchens and bathrooms. It not only makes cleaning up spills a breeze but also prevents water damage and mold or mildew development. With luxury vinyl, you can enjoy the beauty and durability of wood or stone without worrying about water-related issues, making it a smart and practical flooring choice for families with active lifestyles and furry friends.
Professional Luxury Vinyl Flooring Installation
When it comes to luxury vinyl flooring, professional installation can make a world of difference. At Gary Johnson Flooring America in Tacoma, WA, we take pride in our team of experts who ensure your flooring looks beautiful and functions flawlessly for years. Here's why professional installation is essential:
Skilled Installation Team: Our experienced technicians are specialists in providing a seamless installation experience. They possess the expertise to handle even the most intricate aspects of the installation process.
Project Flexibility: Our professionals are well-equipped to tackle any project regardless of size or location. Whether it's your kitchen, bathroom, or any other room, we handle each installation efficiently and professionally.
Attention to Detail: We pay meticulous attention to every detail of the installation process. From subfloor preparation to precise placement of the luxury vinyl tiles, our focus on finer aspects ensures that your flooring looks impeccable and remains in top condition for many years.
Professional Assurance: Our installations are carried out by trained experts, ensuring a job well done the first time. To provide you peace of mind, each installation is backed by our Ultimate Confidence Guarantee, assuring you of the highest quality work.
With our professional luxury vinyl flooring installation, you can rest assured that your chosen flooring materials will be expertly installed, allowing you to enjoy the beauty and functionality of your new flooring fully.
Luxury Vinyl Flooring FAQs
Is luxury vinyl flooring suitable for any room in my home?
Luxury vinyl is versatile and can be used in various rooms, including kitchens, bathrooms, living areas, and even bedrooms.
Can luxury vinyl withstand heavy foot traffic and the wear and tear of daily life?
Luxury vinyl is known for its durability, making it a resilient choice for residential and commercial spaces.
What is luxury vinyl flooring, and what sets it apart from other flooring options?
Luxury vinyl flooring is a synthetic flooring material that closely mimics the appearance of natural materials like wood and stone. Its durability, water resistance, and versatility make it stand out.

What is the typical lifespan of luxury vinyl flooring?
With proper care and maintenance, luxury vinyl flooring can last 15-20 years or more, depending on the quality and thickness of the wear layer.


Contact us to learn more about our luxury vinyl flooring selection. We proudly serve customers in Tacoma, WA, and the surrounding communities.