Blog Home >

What Is Luxury Vinyl & Is It Waterproof?
What Is Luxury Vinyl & Is It Waterproof?
Feb 27, 2018
Luxury vinyl is durable, waterproof flooring that has the look of hardwood or stone without the hefty price tag. Also referred to as LVT/LVP, luxury vinyl is made up of multiple layers that aid in the design, durability, and ease of maintenance of this wonderful flooring choice.
Is Vinyl Waterproof?
Luxury vinyl is waterproof, making it ideal in all rooms, especially kitchens and bathrooms. Thanks to its multiple layers, luxury vinyl can withstand moisture, heavy foot traffic, scratches and spills.

Types of Vinyl Flooring
There are three types of vinyl flooring; plank, tile, and sheet.
Luxury vinyl planks are often used when you're trying to mimic hardwood, as the planks mimic the look of cut hardwood.
Luxury vinyl tile is often used to replicate stone or to create an intricate pattern.
Luxury vinyl sheet is commonly used in areas subject to moisture, such as the bathroom and kitchen. Sheets come in 6 and 12 feet lengths, making for very few, if any seams when installed, and also can mimic the look of hardwood, stone, and tile.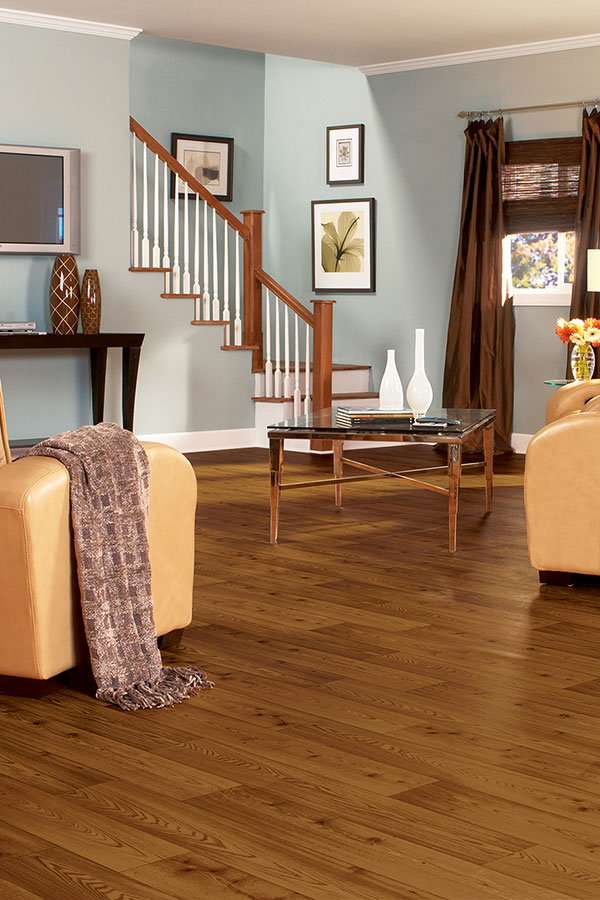 If you're considering LVT, learn more about the pros of luxury vinyl to aid in your decision making process. Contact a local Flooring America store today to learn more about all your luxury vinyl options!
---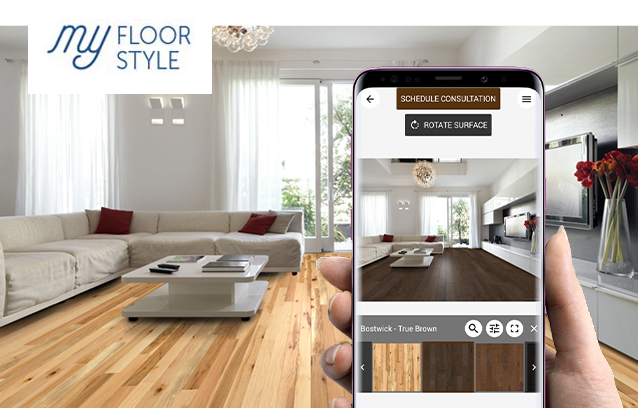 Visualize Your Flooring Dreams
Want a preview of how new floors will look in your home? Try our room visualizer, My Floor Style. Upload a photo of your room, select your style preferences, and get a virtual look at each different flooring style. With My Floor Style, there are no surprises. Only beautiful new floors.